Open Access Article - Published: 5 November 2021
Demurtas, V.; Orrù, P.E.; Deiana, G.
Evolution of Deep-Seated Gravitational Slope Deformations in Relation with Uplift and Fluvial Capture Processes in Central Eastern Sardinia (Italy).
Land 2021 , 10 , 1193.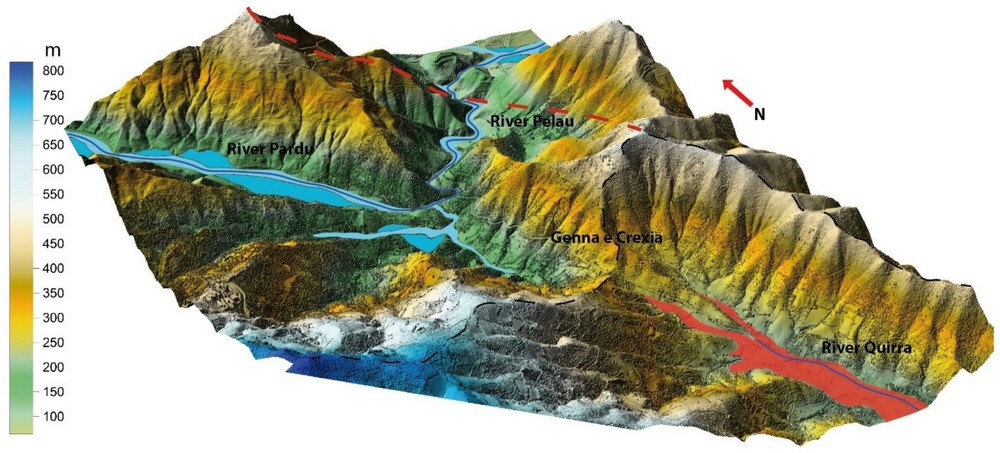 La pubblicazione approfondisce le connessioni tra l'attività tettonica plio-pleistocenica e l'evoluzione geomorfologica nella Valle del Pardu e nella Valle di Quirra (Ogliastra, Sardegna orientale).