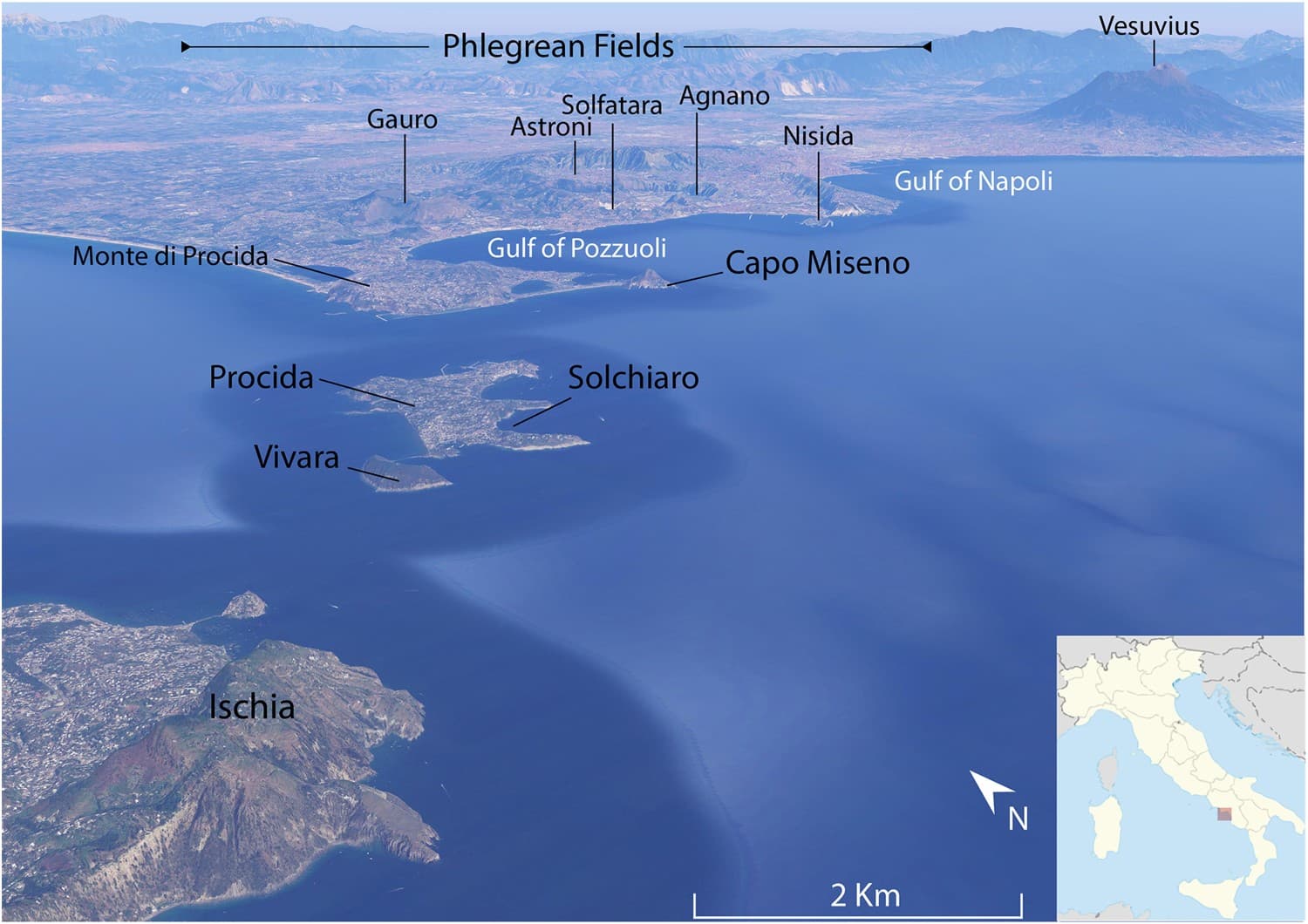 Published online: 28 Sep 2021
The phlegrean fields volcanological evolution
Alessandro Sbrana, Paola Marianelli, and Giuseppe Pasquini
Dipartimento di Scienze della Terra, Università di Pisa Pisa, Italy
ABSTRACT
A volcanological map merging continental and marine areas of the Phlegrean Fields and Procida Island (Southern Italy) is presented at the 1:25,000 scale. The map is based on 1:5,000 field mapping, and marine geology survey carried out during the Italian CAR.G (Geological CARtography, Servizio Geologico d'Italia) project and on bathymetric and seismic data. Geological data are represented on a digital terrain model of the volcano. This allows better visualization of the main morphological, volcanic, and geological features. The legend is organized in seven activity phases identified based on updated absolute ages of eruptions defining periods of high volcanicity and stasis. The geological map highlights the evolutive history of the Phlegrean Fields volcanic field both in the marine and continental portions, and the reconstructed structural framework and evolution of the caldera formed 39.3 Ky ago in its continental and submerged portions.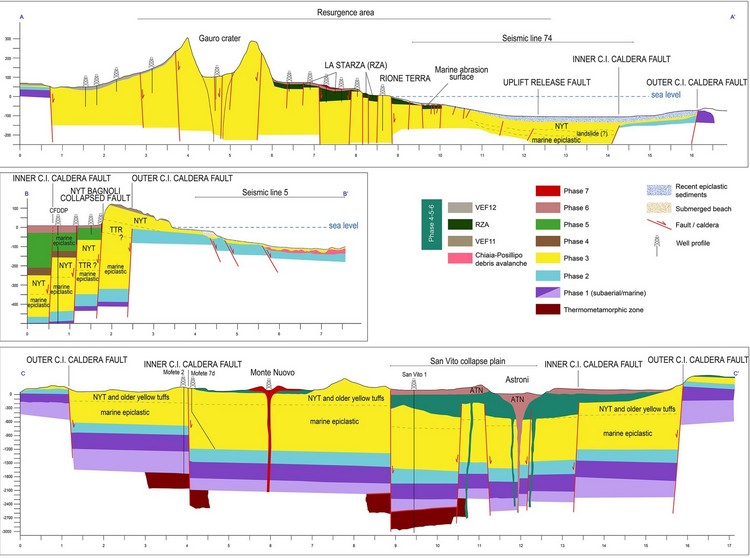 © 2021 The Author(s). Published by Informa UK Limited, trading as Taylor & Francis Group
This is an Open Access article distributed under the terms of the Creative Commons Attribution License (http://creativecommons.org/licenses/by/4.0/), which permits unrestricted use, distribution, and reproduction in any medium, provided the original work is properly cited.