ORIGINAL RESEARCH article|Published: 11 November 2021
Zaccarelli L, Anselmi M, Vassallo M, Munafò I, Faenza L, Sandri L, Garcia A, Polcari M, Pezzo G, Serpelloni E, Anderlini L, Errico M, Molinari I, Zerbinato G and Morelli A (2021)
Practical Issues in Monitoring a Hydrocarbon Cultivation Activity in Italy: The Pilot Project at the Cavone Oil Field.
Front. Earth Sci. 9:685300. doi: 10.3389/feart.2021.685300
La pubblicazione riporta lo studio pilota sul monitoraggio sismico, deformativo e della pressione interstiziale dell'impianto di coltivazione di idrocarburi di Mirandola nel Nord Italia.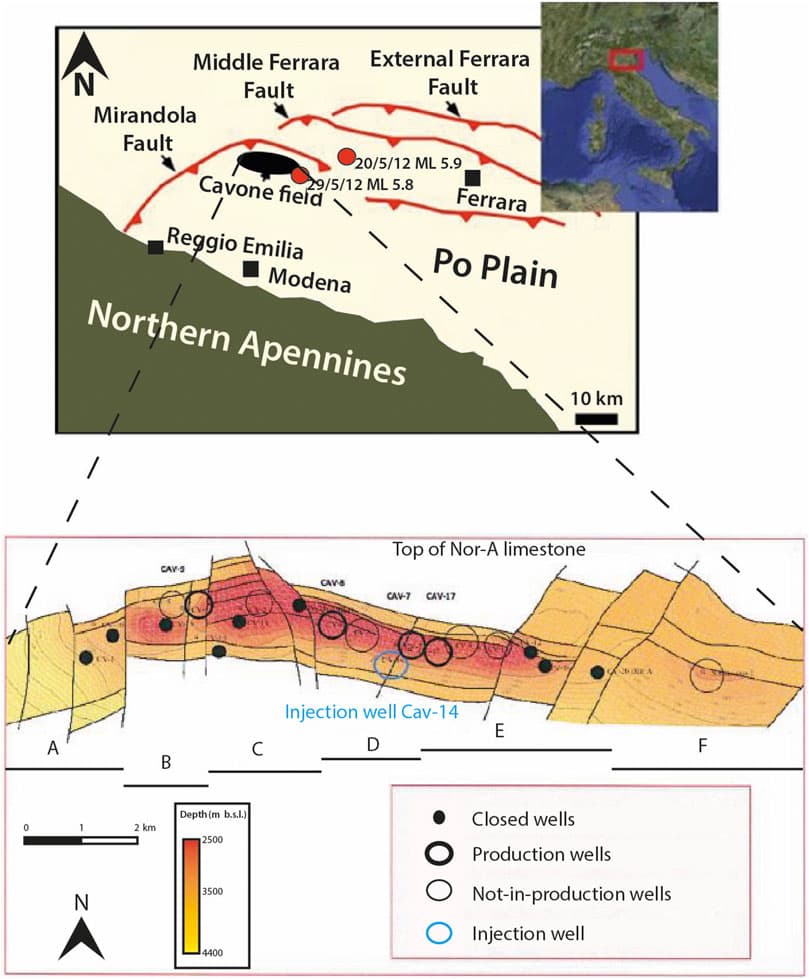 Copyright © 2021 Zaccarelli, Anselmi, Vassallo, Munafò, Faenza, Sandri, Garcia, Polcari, Pezzo, Serpelloni, Anderlini, Errico, Molinari, Zerbinato and Morelli. This is an open-access article distributed under the terms of the Creative Commons Attribution License (CC BY). The use, distribution or reproduction in other forums is permitted, provided the original author(s) and the copyright owner(s) are credited and that the original publication in this journal is cited, in accordance with accepted academic practice. No use, distribution or reproduction is permitted which does not comply with these terms.