Open access article | Available online 10 January 2022
T. Volatili, F. Agosta, N. Cardozo, M. Zambrano, I. Lecomte, E. Tondi,
Outcrop-scale fracture analysis and seismic modelling of a basin-bounding normal fault in platform carbonates, central Italy,
Journal of Structural Geology, Volume 155, 2022, 104515, ISSN 0191-814,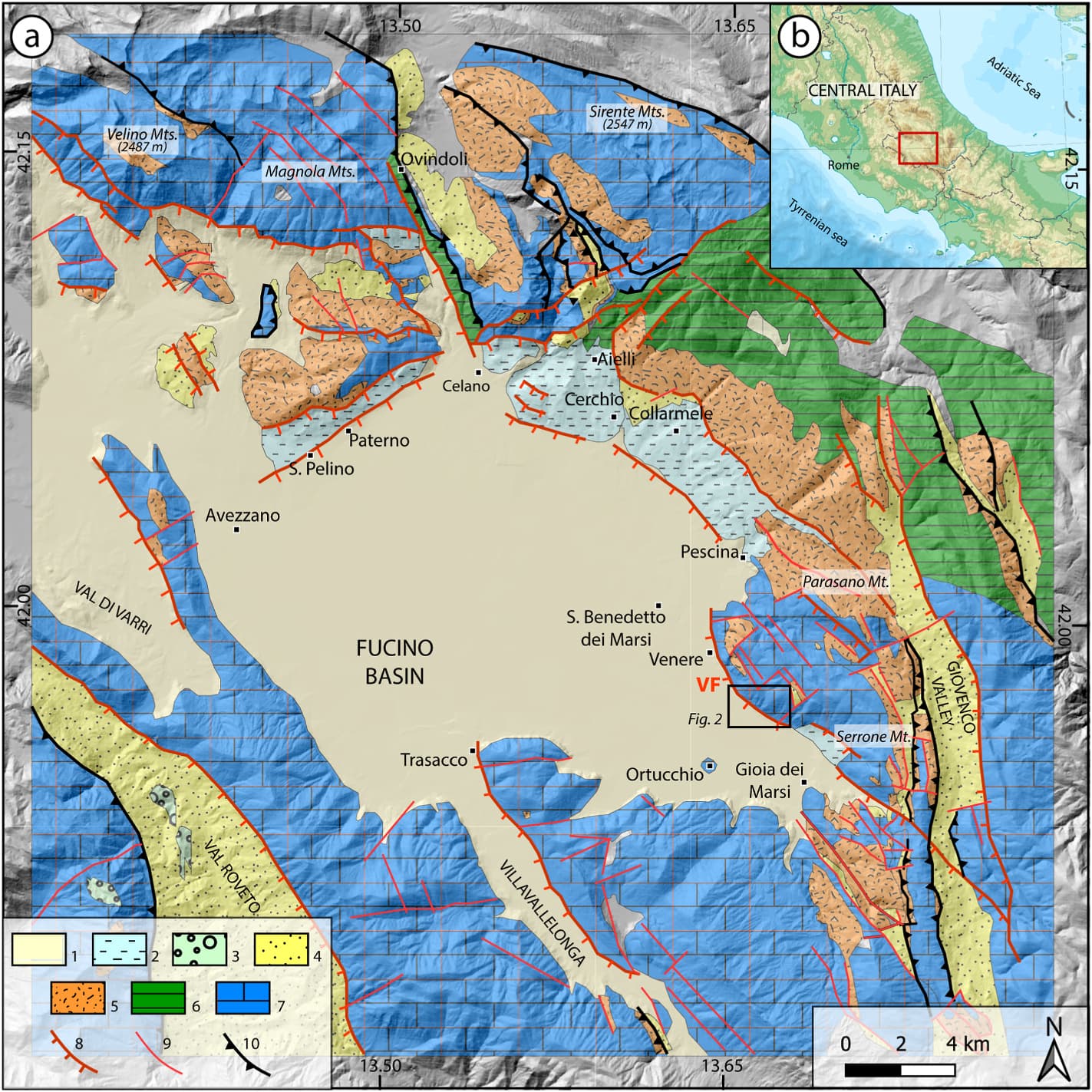 Questo lavoro indaga la zona di frattura (damage zones) al letto di una faglia normale a scala sismica da un punto di vista strutturale, petrofisico e sismico. La Faglia Venere studiata delimita il bacino intramontano del Fucino (Italia centrale) e attraversa i carbonati di piattaforma del Cretaceo inferiore. Una porzione significativa della damage zones è ben esposta nella cava Santilli.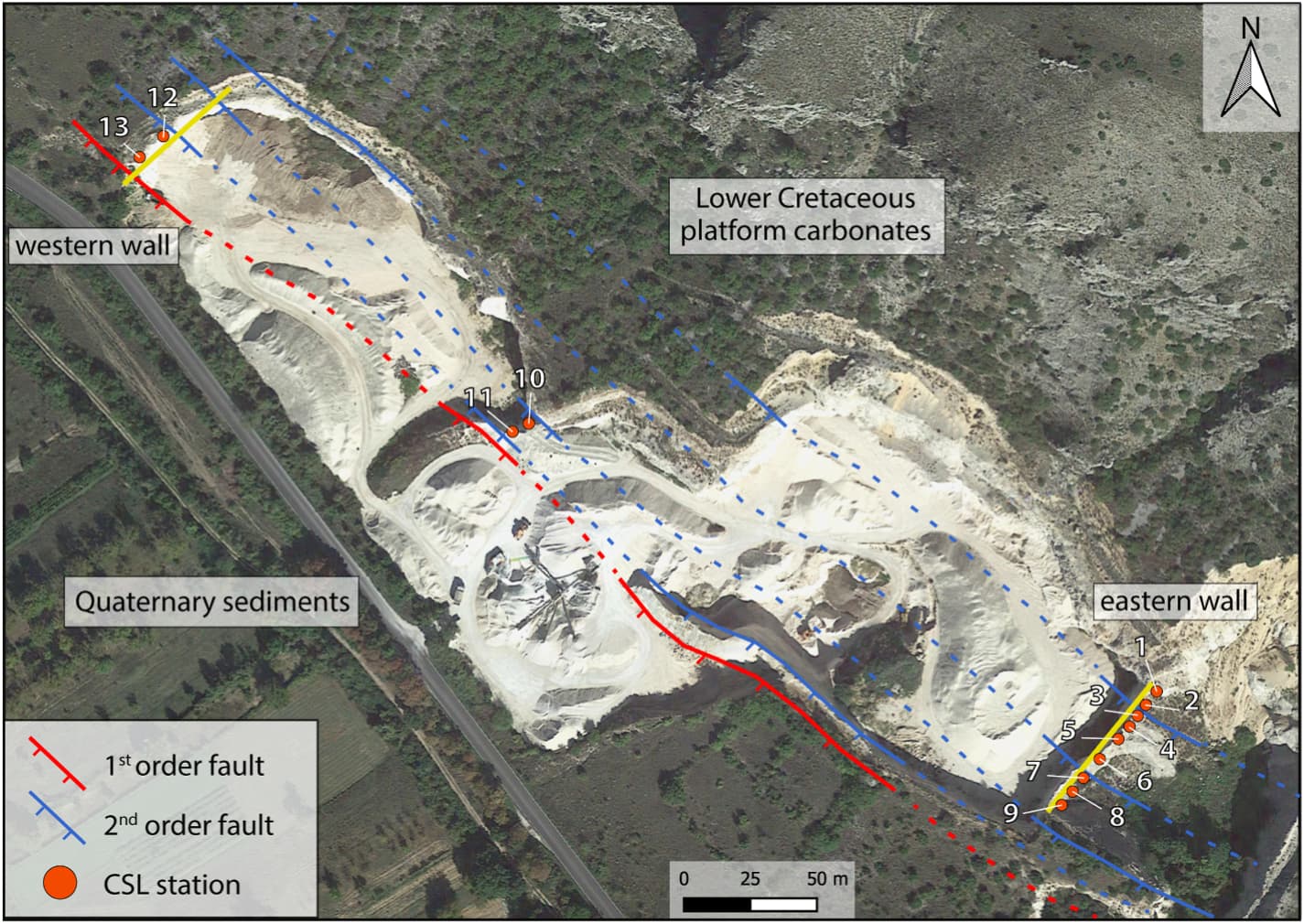 © 2022 The Authors. Published by Elsevier Ltd. This is an open access article under the CC BY-NC-ND license