Full Research Article | Published online: 28 Sep 2021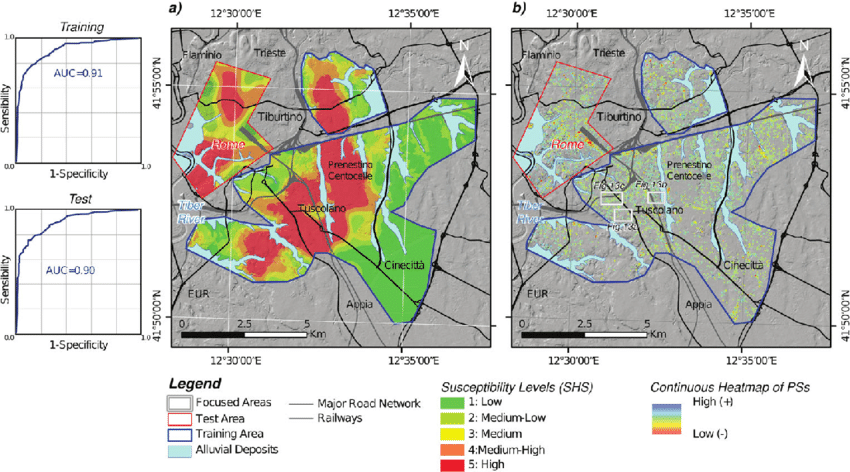 Carlo Esposito, Niccolò Belcecchi, Francesca Bozzano, Alessandro Brunetti, Gian Marco Marmoni, Paolo Mazzanti, Saverio Romeo, Flavio Cammillozzi, Giancarlo Cecchini & Massimo Spizzirri (2021)
Integration of satellite-based A-DInSAR and geological modeling supporting the prevention from anthropogenic sinkholes: a case study in the urban area of Rome.
Geomatics, Natural Hazards and Risk, 12:1, 2835-2864, DOI: 10.1080/19475705.2021.1978562
Questo lavoro presenta una metodologia messa a punto per supportare la gestione delle condotte sotterranee (reti fognarie e acquedottistiche) a Roma, spesso minacciate dalla formazione improvvisa di sinkholes legati alla migrazione verso l'alto di cavità sotterranee esistenti. La metodologia integra i dati provenienti dalla valutazione della suscettibilità alla formazione di sinkhole e l'elaborazione avanzata di immagini SAR satellitari.
© 2021 The Author(s). Published by InformaUK Limited, trading as Taylor & Francis Group.