Published online: 03 Nov 2021
Andrea Loprieno & Alessandro Ellero (2021)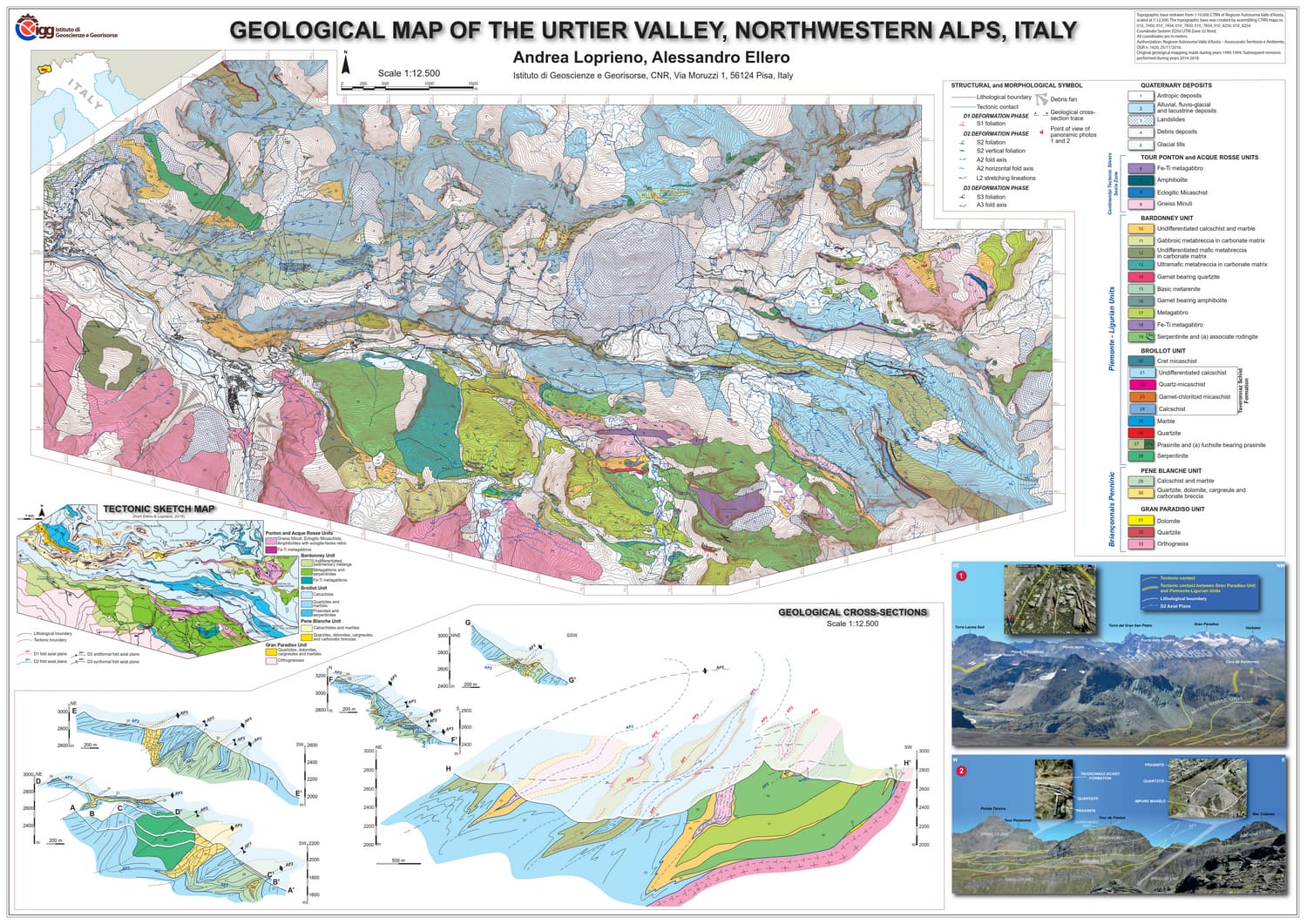 Geology of the Piemonte-Ligurian units of the Urtier area (Northwestern Alps – Italy).
Journal of Maps, 17:2, 778-791, DOI: https://doi.org/10.1080/17445647.2021.1986156
Il rilevamento geologico di dettaglio della Valle dell'Urtier nelle Alpi Occidentali ha permesso di realizzare una nuova carta geologica in scala 1:10.000.
© 2021 The Author(s). Published by Informa UK Limited, trading as Taylor & Francis Group on behalf of Journal of Maps. This is an Open Access article distributed under the terms of the Creative Commons Attribution License (http://creativecommons.org/licenses/by/4.0/), which permits unrestricted use, distribution, and reproduction in any medium, provided the original work is properly cited.