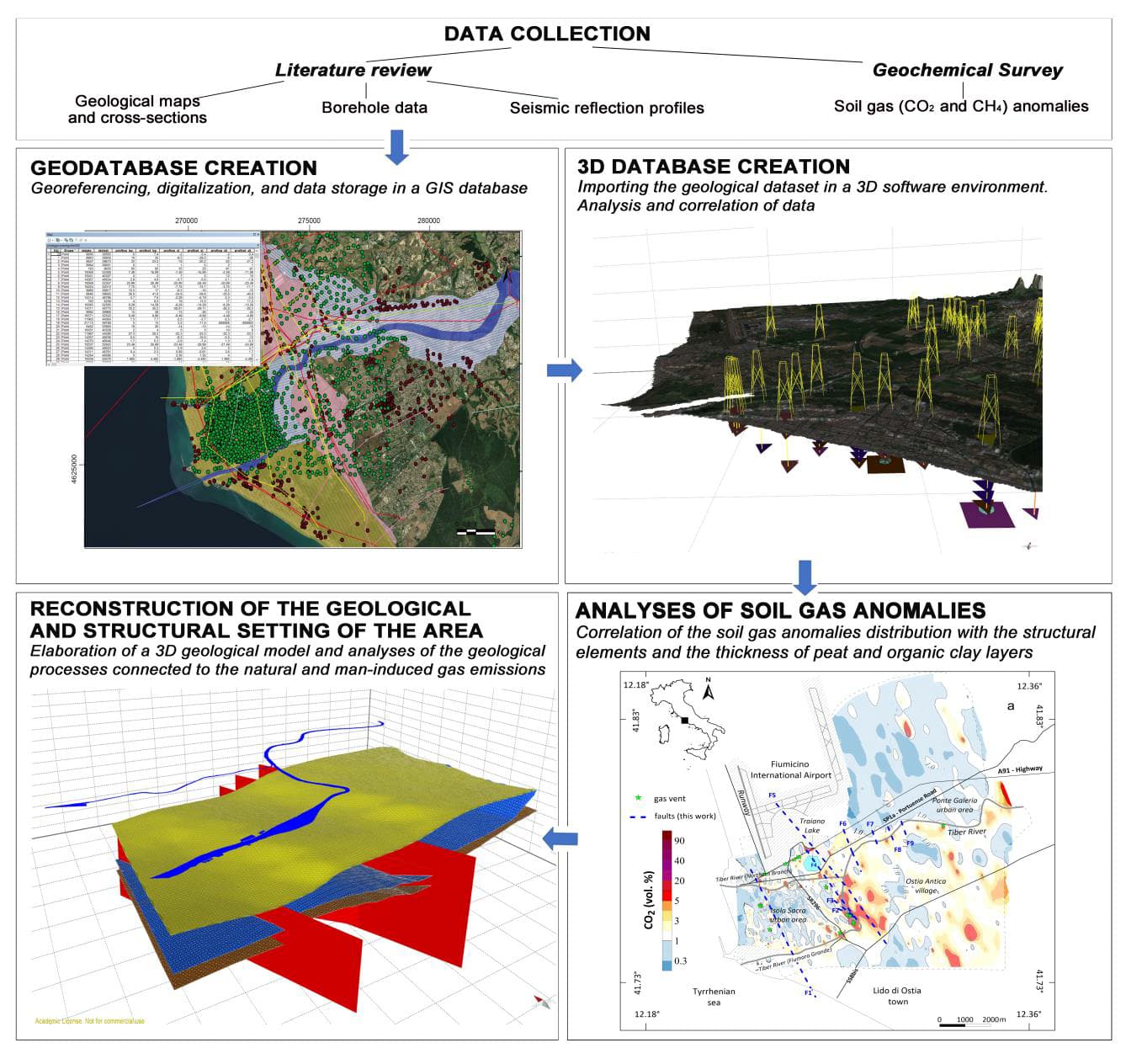 Roberta Maffucci, Giancarlo Ciotoli, Andrea Pietrosante, Gian Paolo Cavinato, Salvatore Milli, Livio Ruggiero, Alessandra Sciarra, Sabina Bigi
Geological hazard assessment of the coastal area of Rome (Central Italy) from multi-source data integration.
Engineering Geology (2021), Redirecting
Questo lavoro presenta il primo modello geologico 3D dell'area costiera di Roma che integra i dati geologici, stratigrafici e geofisici del sottosuolo disponibili con i dati geochimici di superficie ottenuti sia dalla letteratura che da nuove indagini. Il modello fornisce nuove conoscenze sull'impostazione stratigrafica e tettonica dell'area e sui fattori geologici che controllano le emissioni di gas sia naturali che indotte dall'uomo.