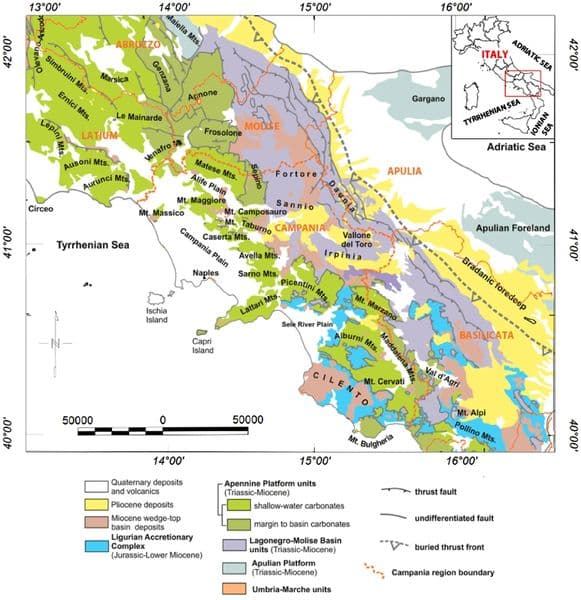 ARTICLE | OPEN ACCESS | PUBLISHED: 15 JULY 2021
Crustal structure in the Campanian region (Southern Apennines, Italy) from potential field modelling.
Kelemework, Y., Milano, M., La Manna, M. et al. Sci Rep 11, 14510 (2021). https://doi.org/10.1038/s41598-021-93945-8
We present a 3D model of the main crustal boundaries beneath the Campanian region and the onshore and offshore surrounding areas, based on high-resolution potential field data.