Di seguito troverai i link per assistere alle sessioni in diretta streaming.


Venerdì 8 ottobre

SESSIONE MATTUTINA
dalle ore 9:00 alle 11:00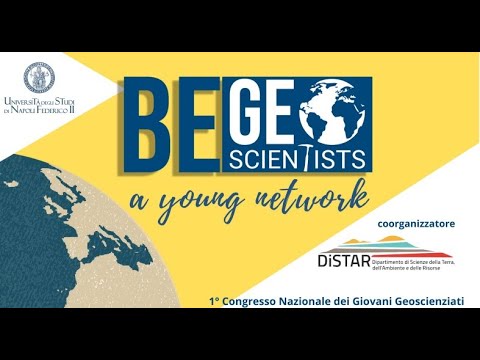 The contribution of the multiscale structural geology: application to different study cases
Conveners: Luigi Massaro, Valentina Romano, Matteo Simonetti
2-1 9:00-9:10: Bello S.*, Andrenacci C., Cirillo D., Scott C.P.: Segmentation pattern and morphotectonic anatomy of the 1983, Mw 6.9 Borah Peak earthquake (Idaho, USA).
2-2 9:10-9:20: Chizzini N.*, Artoni A., Torelli L., Polonia A., Basso J., Gasperini L.: The response of the Apula plate to the advancing Calabrian and Hellenic wedges (Northern Ionian Sea): implications for subduction processes and tectono-stratigraphic evolution.
2-3 9:20-9:30: Foti A.*, Catalano S., Pavano F., Tortorici G., Romagnoli G.: Geological map of the eastern termination of the Mt. Kumeta-Alcantara Line (NE Sicily).
2-4 9:30-9:40: Gusmeo T.*, Corrado S., Schito A., Alania V., Enukidze O., Conventi E., Cavazza W.: Using multi-proxy thermal maturity datasets to validate deformation styles from the Adjara-Trialeti fold-and-thrust belt to the Greater Caucasus (Georgia).
2-5 9:40-9:50: Locchi S.*: Interaction between low-angle normal faults and hydrothermal circulation during Early Permian extension in the central Southern Alps, N Italy.
2-6 9:50-10:00: Masoch S.*, Fondriest M., Gomila R., Jensen E., Magnarini G., Mitchell T., Cembrano J., Pennacchioni G., Di Toro G.: Internal structure of a crustal-scale seismogenic source: The Bolfin Fault Zone (Atacama Fault System).
2-7 10:00-10:10: Massaro L.*, Adam J, Jonade E. and Yamada Y.: Analogue modelling of strike-slip tectonics from basin to structural-scale comparing quartz sand and new rock-analogue materials experiments.
2-8 10:10-10:20: Natale J.*, Vitale S., Giordano G., Isaia R., Prinzi E. P., Tramparulo F., Ciarcia S.: Magmatic intrusions north-east of Roccamonfina volcano (Italy): evidence of tectonic control on dike swarm emplacement and implications for the Late Pleistocene volcano-tectonic activity.
2-9 10:20-10:30: Proietti G.*, Romano V., Bigi S.: Efficiency of fractured networks for CO2 storage.
2-10 10:30-10:40: Zuccari C.*, Viola G., Vignaroli G., Aldega L.: What steers deformation in carbonate multilayer systems? New perspectives from the Belluno Thrust, Italian eastern Southern Alps.
2-11 10.40-10.50: Montanaro A.*, Falzoni F., Iannace A., Parente M.: The record of the end-Triassic mass extinction in the Southern Apennines carbonate platform (Italy).
2-12 10.50-11.00: Rabanser M.*: Processes of lateral moraine formation at a debris-covered glacier, Suldenferner (Vedretta di Solda), Italy.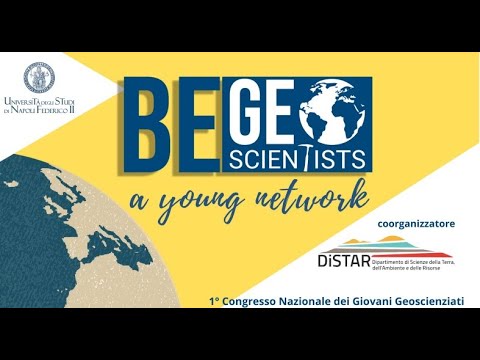 Geophysical data: advancements in modelling and interpretation
Conveners: Maurizio Milano, Andrea Vitale
4-1 9:00-9:10: Capponi M.* and Sampietro D.: The Earth crustal structure inferred by 3D Bayesian gravity inversion and interpretation methods for regional and local applications.
4-2 9:10-9:20: Ghirotto A.*, Zunino A., Armadillo E.: 2D Hamiltonian Monte Carlo joint inverse modeling of potential field data.
4-3 9:20-9:30: La Rosa A.*, Pagli C., Keir D., Sani F., Corti G., Wang H., Doubre C., Leroy S., Ayele A., Possee D.: Kinematics of the Afrera Linkage Zone (Afar) from InSAR, Seismicity and Structural data.
4-4 9:30-9:40: Menichelli I.*, De Gori P., Chiarabba C.: First steps toward the definition of deep structure and dynamic of the circum-Mediterranean orogens.
4-5 9:40-9:50: Raggiunti M.*, Keir D., Pagli C., Lavayssière A.: Analysis of earthquake swarms fluid induced in Northern Main Ethiopian Rift – Fentale-Dofan magmatic segment.
4-6 9:50-10:00: Robustelli Test C.*, Zanella E., Bilardello D., Ferrara E.: Magnetic signatures of fluid-rock interaction in shear zones: an example from the Northern Apennines (Italy).
4-7 10:00-10:10: Rondinelli F.*, De Donno G., Cercato M.: High-resolution electrical resistivity and induced polarization tomography for mapping saline water intrusion in coastal aquifer: a case study from the Pontina Plain (Lazio, Italy).
4-8 10:10-10:20: Salone R.*, De Paola C., Di Maio R.: A new approach for estimating CO2 emissions in active fault zones based on geophysical surveys and numerical simulations.
4-9 10:20-10:30: Santin I.*, Forte E., Guglielmin M.: Imaging and morphological setting of Amorphous Lake (Victoria Land, East Antarctica) by means of Ground Penetrating Radar.
4-10 10:30-10:40: Todrani A.*, Speranza F., D'Agostino N.: Evolution of the Tibet-Indochina orogenic system since 60 Ma: from NE India corner indentation to collapse and eastward flow of Tibet crust.
4-11 10:40-10:50: Tringali G.*, Bella D., Livio F., Ferrario M.F., Lazzati M., Pettinato R., Paradiso G., Michetti A.M.: Surface faulting and ESI 2007 intensity accompanying the Dec. 26, 2018, Mw 4.9 Fleri earthquake, Mt. Etna volcano, Italy.