Published: 21 February 2022
Il presente studio illustra il caso dei Monti del Matese (Appennino meridionale), particolarmente ricco di aree protette, tra cui il Parco Nazionale del Matese, che si caratterizza per un ricco patrimonio di interesse geologico, basato su 59 geositi. Tra questi, esaminando il database GIS appositamente costruito, sono stati selezionati 16 geositi per costruire un geoitinerario che attraversa i Monti del Matese. Il geoitinerario è stato progettato per rappresentare in modo ottimale le principali caratteristiche geomorfologiche e geologiche (soprattutto geostoriche) dell'area del Matese.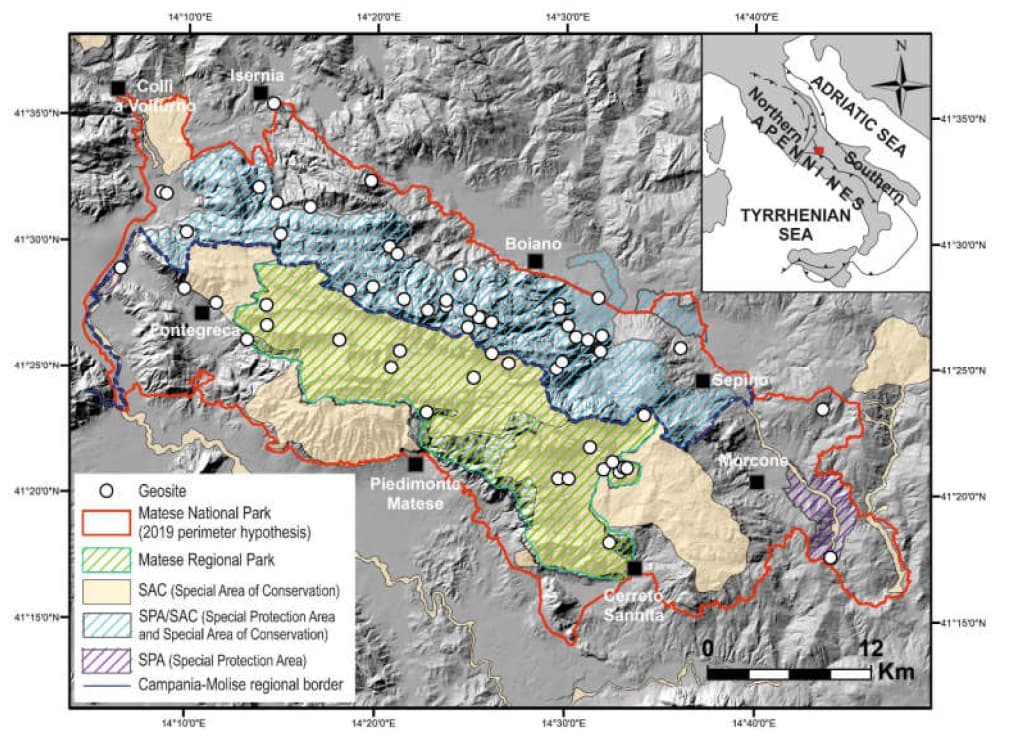 Filocamo, F.; Rosskopf, C.M.; Amato, V.; Cesarano, M.
A Step towards a Sustainable Tourism in Apennine Mountain Areas: A Proposal of Geoitinerary across the Matese Mountains (Central-Southern Italy).
Geosciences 2022 , 12 , 100. Download PDF