Bucci, F., Santangelo, M., Fongo, L., Alvioli, M., Cardinali, M., Melelli, L., and Marchesini, I.
A new digital Lithological Map of Italy at 1:100.000 scale for geo-mechanical modelling.
Earth Syst. Sci. Data Discuss. [preprint], in review, 2022.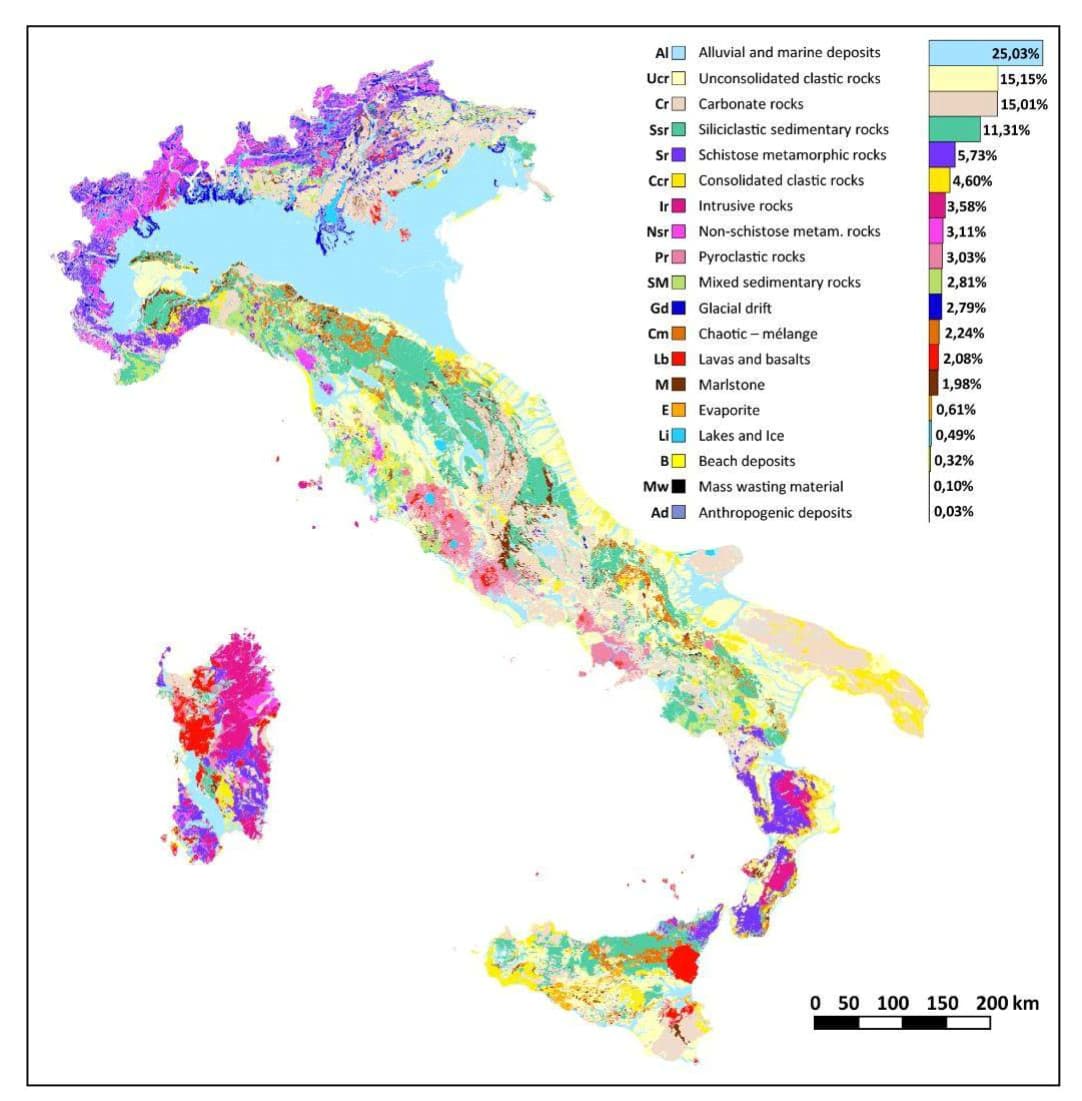 Il manoscritto descrive una nuova carta litologica dell'Italia in scala 1:100.000 ottenuta dalla classificazione di un database digitale secondo criteri composizionali e geomeccanici. La mappa rappresenta la distribuzione nazionale delle classi litologiche ad alta risoluzione. I risultati di questo studio possono essere rilevanti per una vasta gamma di applicazioni, inclusa la modellazione statistica e fisica della valutazione della stabilità dei pendii e altri studi geo-ambientali.
Download
Preprint (2411 KB)
Disponibilità dei dati
La Carta litologica digitale d'Italia in scala 1:100.000 è disponibile nel database PANGAEA
A new digital lithological Map of Italy at 1:100.000 scale Bucci, Francesco; Santangelo, Michele; Fongo, Lorenzo; Alvioli, Massimiliano; Cardinali, Mauro; Melelli, Laura; Marchesini, Ivan
© Author(s) 2022. This work is distributed underthe Creative Commons Attribution 4.0 License.